CK Kalina****
CK Kalina**** is a great place to relax and unwind for individual guests, business, family meetings, spending holidays, special events and an excellent base for groups.
Beautiful landscapes, a wealth of attractions and tourist trails, a wide range of therapeutic treatments of Ladek-Zdroj Health Resort, comfortable interiors of our Pension and professional service will make the moments spent here permanently inscribed in your memory. Lounging on the trail, thermal baths at Zdroj Wojciech, massages and treatments at the hotel's Wellness, billiards, kraft beer at Pub Jan, or a session in the InfraRed sauna are just some of the options.
Location
Welcome to the oldest health resort in Poland. Our guesthouse is located in the spa part of Ladek Zdroj, next to the Millennium Park.
Our location provides an excellent base for nearby tourist attractions. Bear Cave in Kletno, Black Mountain, Radochowska Cave, Klodzko Fortress, Zloty Mine in Zloty Stok, Walk in the Clouds and Sky Bridge 721 in Dolni Morava, viewing platform on Trojak, Marianne of Orange's Palace in Kamieniec Ząbkowicki are just a few.
Excellent ratings
Comfort, peace, quiet, clean rooms, friendly service, delicious breakfast - these are the opinions we hear most often from our guests.
We stand out for our high level of service, individual approach to the guest and intimate atmosphere. Guests praise the 24-hour access to a variety of teas and coffees. A lot of positive feedback is received by our pub Jan, where drinks are served by one of the best bartenders in Lower Silesia. On Booking.com, our facility has been rated SIGNIFICANT since its inception.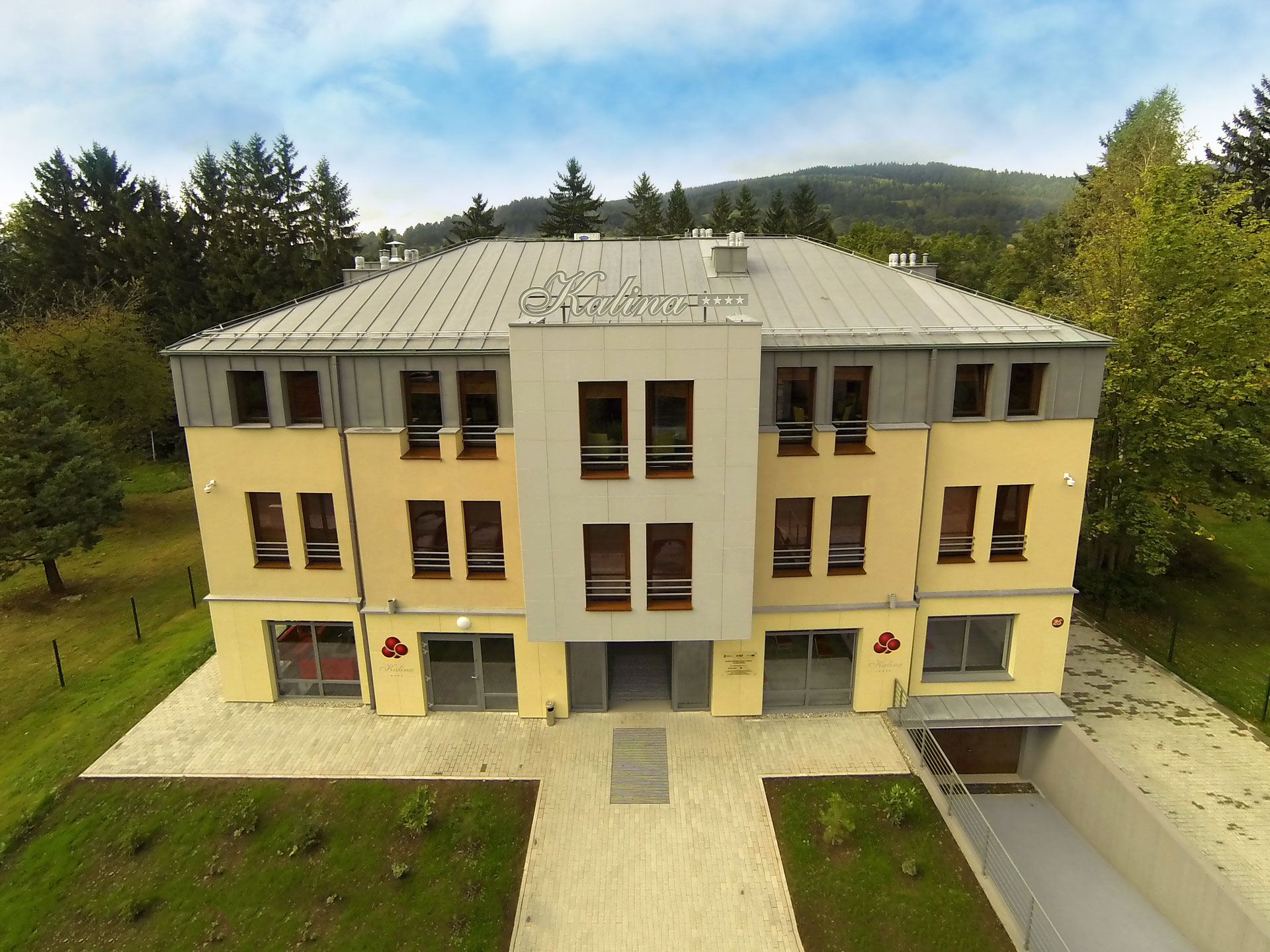 Welcome to the website of Pension Kalina!
Our guesthouse CK Kalina**** offers comfortable rooms with excellent service. We strive to provide our guests with the highest level of comfort and round-the-clock care.
CK Kalina**** is located in a beautiful area, near the Millennium Park and the main Spa Park. In the area you will find a number of attractions , which will remain in your memory for a long time. We are confident that our facility will meet all your expectations.
Director CK Kalina****
Some facts about CK Kalina****
We are a 4-star categorized guesthouse in a very good location.
27
rooms
---
We offer spacious, comfortable rooms with private bathroom, TV and refrigerator. Cozy decor in a modern style and functionality provides our guests with a sense of comfort and satisfaction.
53
accommodations
---
We offer accommodation in rooms, in 1, 2, 3 and 4-bed configuration. We have rooms with the possibility of extra beds, so we are able to provide a stay for 62 people.
9
years of operation
---
We started our business in 2014, and with the experience we have gained, we strive to make our guests' stay as pleasant as possible.
3
minutes walk to the center of the resort
---
Pension CK Kalina is located in the spa part of Ladek-Zdroj, which promotes convenience in enjoying treatments in the spa part, walks in the nearby park, sightseeing, and also provides an excellent base for our guests.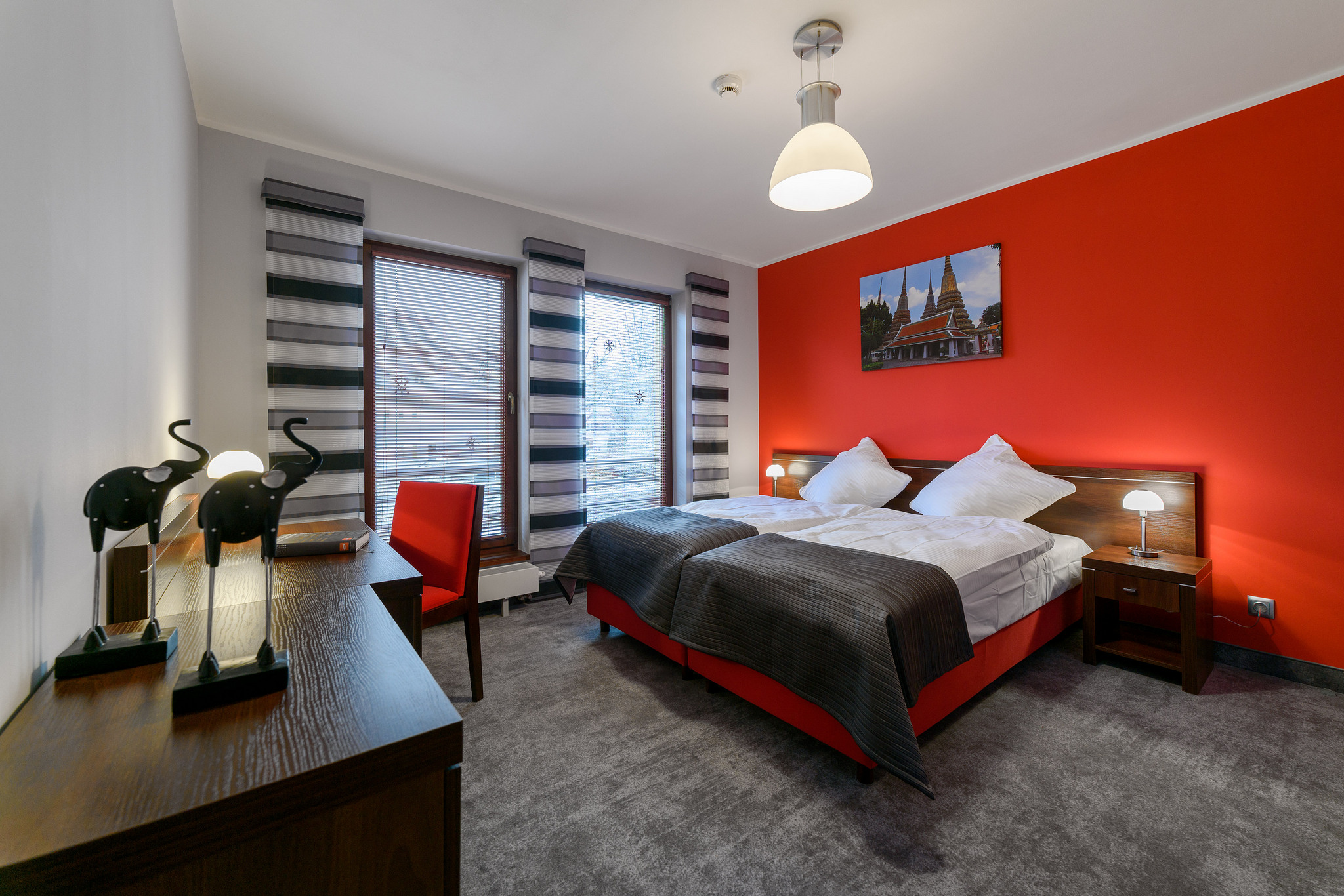 Visitors about us
We are happy to meet the expectations of our guests.
Fantastic place for a weekend getaway and more :) delicious breakfasts, very friendly and helpful staff and comfortable and clean rooms. The neighborhood is very quiet.

Very friendly lady at the reception desk. Facial massage treatment in the beauty salon performed by Ms. Cosmetology sensational. Recommended.

The staff and manager treat guests like family members. The food is delicious. Room without objections. Great knowledge of the surrounding attractions. The pub has an unprecedentedly large selection of different whiskies and whiskeys.

Hotel close to spa attractions. Very spacious, nicely decorated, well-equipped room. Clean. Nice service. Delicious Breakfast.
We are ECO Friendly
We use a number of pro-environmental solutions in our operations, in order to put as little burden on the environment as possible.
This ranges from technical solutions such as photovoltaic and solar panels (with recuperation), energy-efficient lighting systems, to a policy of reducing the use of plastic bottles and packaging, segregation of trash, and supporting our clients in the use of electric cars through an installed electric car charging station.
Certificates of the Polish Chamber of Tourism